TESTIMONIALS

We pride ourselves on our outstanding work and customer service, but don't take our word for it. See real customer testimonials from Angie's List below and find out why we've won Angie's List Super Service Awards two years in a row.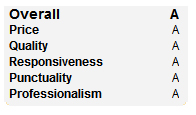 Description Of Work: He did several electrical projects including light switches, plate covers etc.

Member Comments: His work was well done and neat. He arrived on time and was personable. I would recommend DTS Electric.

---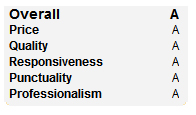 Description Of Work: If there were ever a perfect service call by a perfect professional, this would be it. Dave not only installed a ceiling fan among other chores, but he went with me to Home Depot to get just the right switch for an antique lamp. Great work, great attitude, and he cleaned up completely!

Member Comments: Perfect. From making the appointment to showing up exactly on time.
---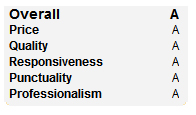 Description Of Work: Installed light fixture, repaired group of outlets & lights that were not working, rewired junction box.

Member Comments: Outlets and lights that were on one breaker switch were not working. I had another electrician look at it but he was not confident in finding the problem in a reasonable amount of time. I called DTS and after checking the lines Dave found the problem. It was a very good experience with DTS and I would highly recommend.
---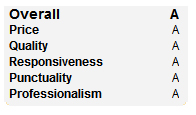 Description Of Work: Whole house surge protector installed, also added an electrical outlet that I needed.

Member Comments: He was professional and friendly. He went to work quickly and completed the install of the surge protector, trained me on what to look for and installed the other outlet as needed.

---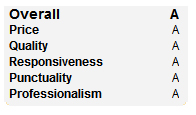 Description Of Work & Comments: purchased a Big Deal for electric work. DTS installed a few new outlets i my garage and gave me an estimate for additional work.. They showed up on time and were very friendly and knowledgeable. I would recommend them for any job large or small.


---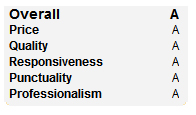 Description Of Work: Checked bathroom fixture that shorted out when I tried to clean it. And cleaned and checked a bath exhaust fan that was making a lot of noise. Dave was very professional and did the job well. Explained everything we needed to do to avoid the same problem in the future. Would hire him again if we had any electrical issues.

Member Comments: Very satisfied with price and outcome of his visit.
---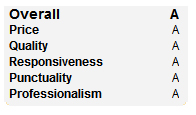 Description Of Work: DTS installed a series of 3 electrical outlets on the outside of our house (built, 1869), including one which required him to do the work from a crawl space.

Member Comments: Right from the very beginning, the experience was fantastic! Dave returned my phone call promptly, was understanding and courteous when I needed to change his appointment to give me an estimate, was knowledgeable and skilled when he completed the job. He even called me the evening of the job to make sure I was satisfied! DTS will be doing more electrical work for us in the future, as this experience was outstanding.